Suncorp HQ a certified ​
'

world-class workplace'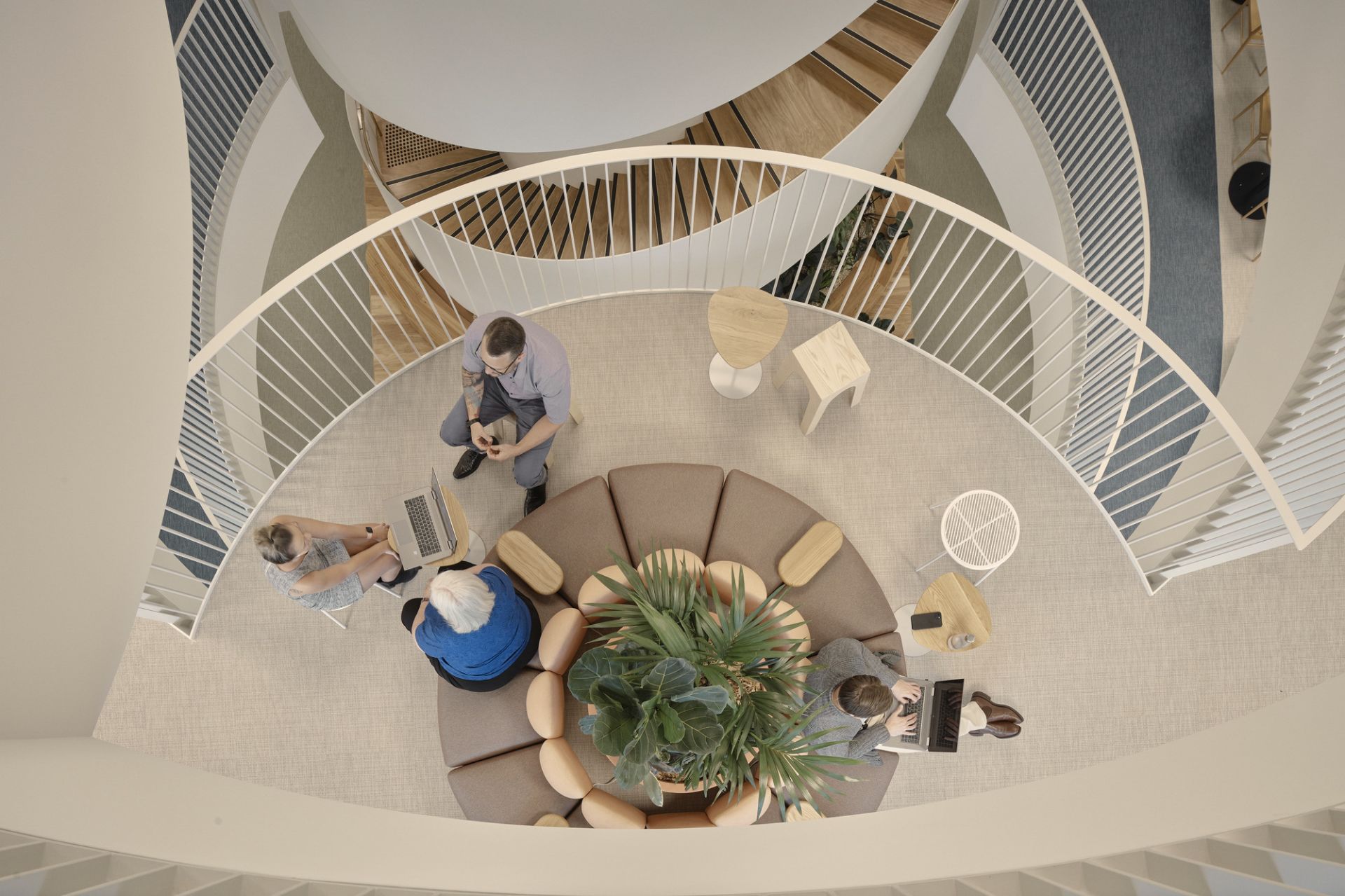 Suncorp's new headquarters in the Heritage Lanes development crowned ​
'

Brisbane's top workplace' by Leesman – global workplace experience analysts.

We're honoured to announce that our new Brisbane headquarters for Suncorp Group has achieved the prestigious Leesman+ certification.

Officially opening early in 2022, and designed by Hassell in partnership with Mirvac, Heritage Lanes was called Brisbane's first ​"post-COVID workplace", and the new Leesman findings shed light on the changing role of the office in today's hybrid workplace culture.
"

With our new Leesman+ certification, it's clear we're on the right track with… a leading example of what the modern workplace experience should feel like."

— Collin Harris, Executive General Manager Real Estate, Procurement and Operations

Suncorp EGM People & Culture Strategy Matt Leslie said with the majority of Suncorp's workforce now adept at working from home, the role of our workplaces like Heritage Lanes had shifted to become more about creating meaningful employee experiences.


"Heritage Lanes combines Queensland authenticity with global thinking to create a world-class workplace for Suncorp and our other tenants, and an activated city precinct for the community," said Mirvac General Manager, Office, Andrew Butler.
"

We want our people to feel connected again and bring new life back into Brisbane's CBD."

— Matt Leslie, Suncorp Executive General Manager People, Culture and Strategy

Read the article and find out more about Leesman certifications.

Step inside Suncorp HQ to discover how our experience-rich workplace supports their ​'better, together' ethos.
地点
Yuggera and Turrbal Country
Brisbane, Australia
日期
2023年2月13日
Photographer
David Chatfield