Green Light: Sunshine Coast Ecological Park Master Plan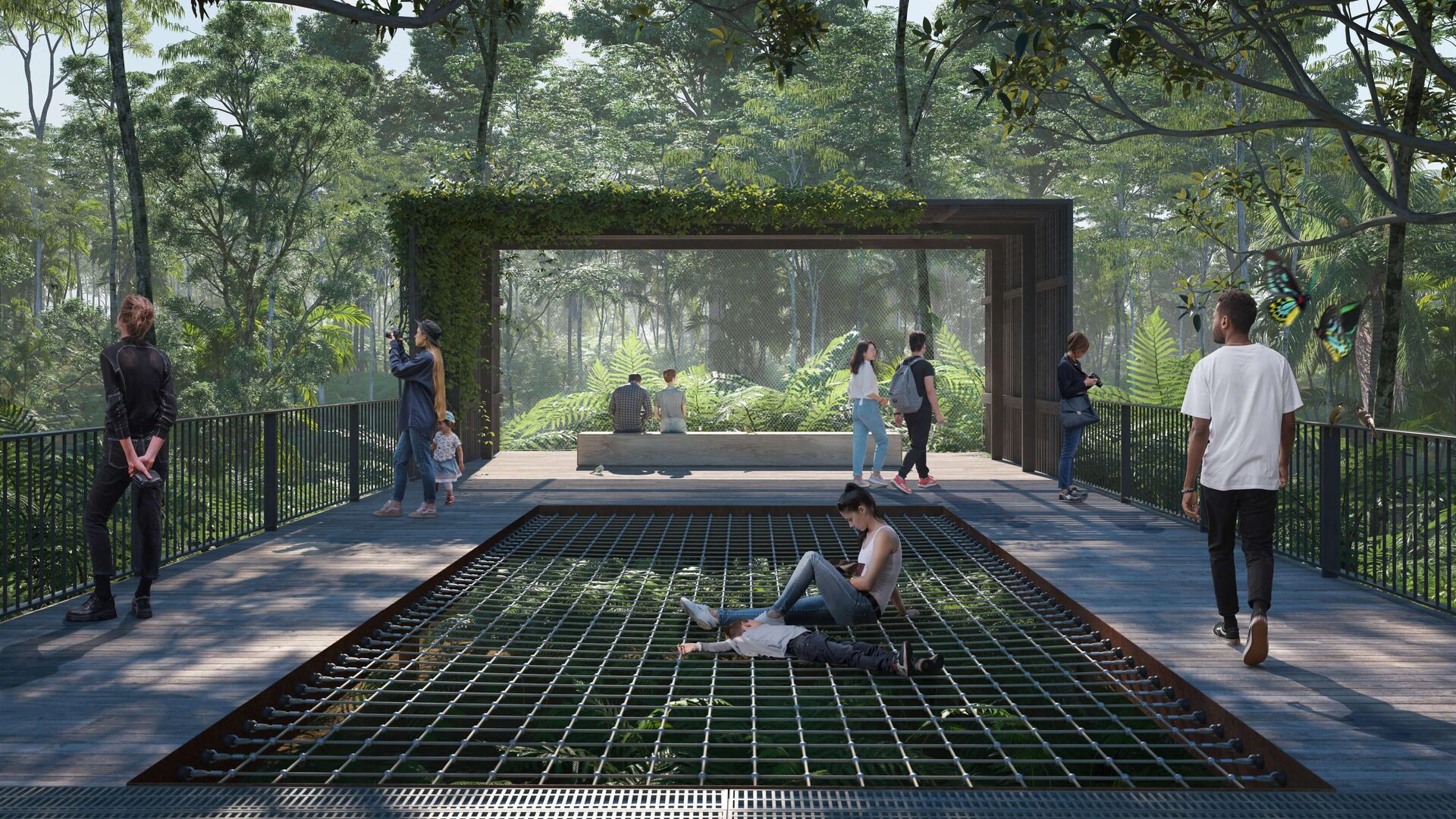 A refuge for wildlife and the community, the Sunshine Coast Ecological Park is set to transform 65 hectares of farmland into a place of ecological wonder for generations to discover and enjoy.
Sunshine Coast Council has just endorsed the Hassell-led master plan for Sunshine Coast Ecological Park. The design establishes the framework for a new parkland that will deliver nature-based recreation, education and research, while ​'healing Country' by restoring its environmental and cultural heritage values.
The Sunshine Coast Ecological Park on Jinibara Country is a key project in Council's long-term strategy for a sustainable region with a healthy environment and high liveability. A once-in-a-generation project with a 30-year vision.
Hassell Principal Daniel Kallis describes the landscape proposition as progressive in balancing ecological needs with the increasing demand for open space to support a burgeoning Sunshine Coast population.

"

The park's concept embraces the notion of co-habitation, shifting away from a human-centric approach to establish a space that is shared among all species. It will be a place that establishes a genuine balance of human recreation and ecological restoration."

— Daniel Kallis, Principal


Hassell's master plan proposes walking trails, nature play, treetop boardwalks and a look-out taking in views of the distant Glasshouse Mountains as well as dedicated community areas and facilities for research, education, and stewardship of the land.

Adjoining the natural jewel of the Mary Cairncross Scenic Reserve, the Ecological Park master plan will restore rainforest and wetland ecosystems lost to centuries of farming. The park will provide a green asset that allows people to have a deep engagement with nature and be inspired by the First Nations philosophy of Healing of Country.

The master plan has been developed in consultation with Jinibara Traditional Owners and cultural knowledge holders, providing a cultural conduit where the knowledge and centuries-long practices of Indigenous Peoples can be understood and celebrated — benefiting both the ecology and community.

"The Ecological Park will be a story of repair, recreation, and education that delivers significant environmental and social benefits that will grow and develop with the Sunshine Coast community," says Kallis.
"

The existing farmland provides an unfettered canvas to realise unique nature-based spaces, amenities, and attractions allowing for curated community and cultural programming within a restored forest setting that invites native flora and fauna to flourish once more."

— Daniel Kallis, Principal

For more on how Sunshine Coast Ecological Park will shape up and evolve, enjoy this video.
地点
Sunshine Coast, Australia
日期
2023年8月23日