Creating active streets for Sydney's Macquarie Park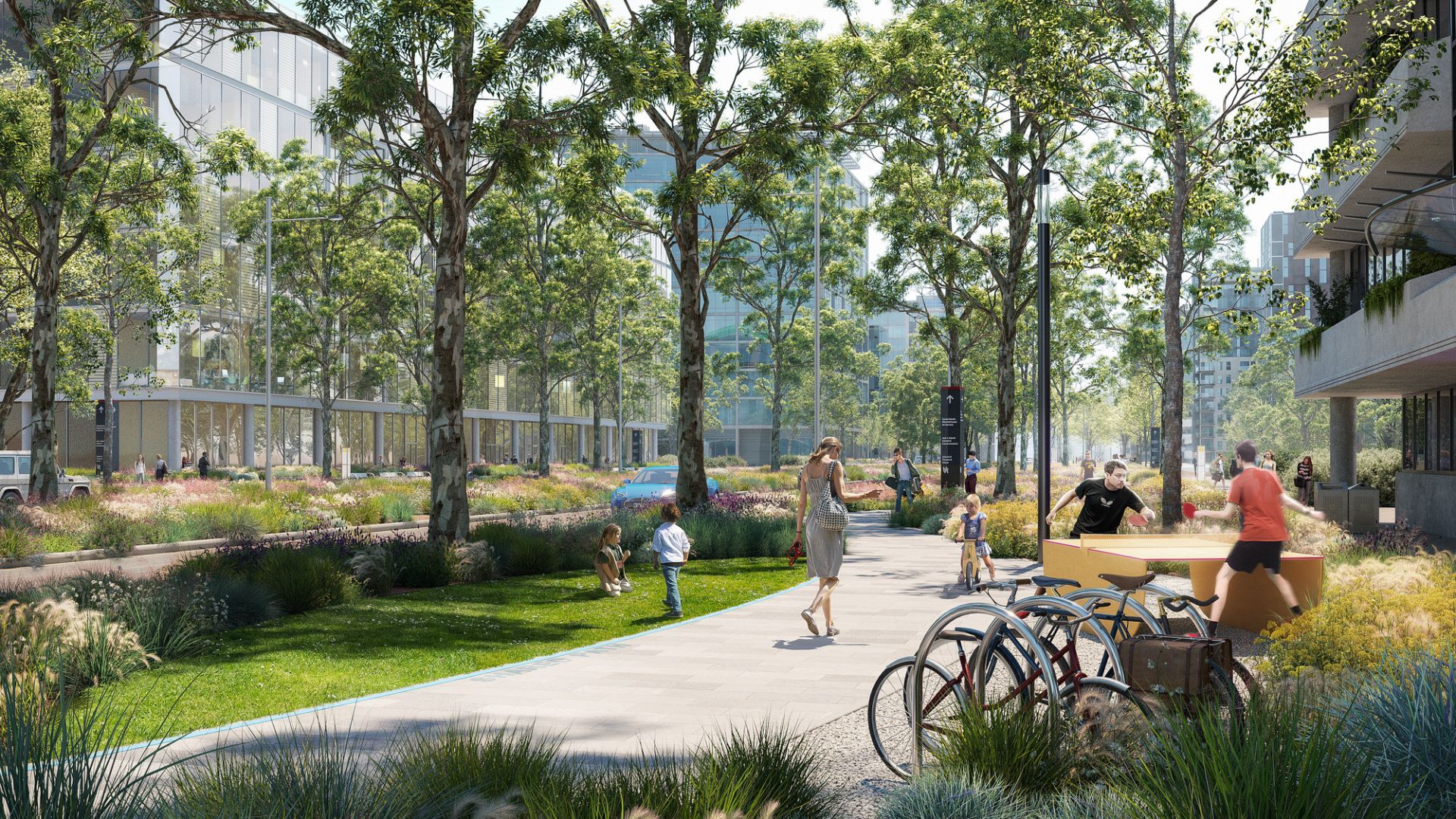 Hassell and the City of Ryde have created a new masterplan for Waterloo Road in Sydney's Macquarie Park.

A bustling business district in the city's north, Macquarie Park is a growth area that's home to many of Australia's Top 100 companies and sought after by tenants in education and innovation.

Waterloo Road is a 1.9km corridor that's changing fast, with new developments set to transform the precinct in years to come.

The​'Active Streets Masterplan' revitalises the site into an ecologically rich corridor and vibrant place connecting local residents and workers within.

The resilient plan focuses on the precinct's landscape character and the needs of pedestrians and cyclists. It draws in pedestrians and makes it easier for them to travel across the site. It also features large planting zones inspired by the site's historic ecologies.
"

We believe this project sets a benchmark for streetscape design. The plan will benefit the local community and elevate the identity of Macquarie Park as an ecologically rich and diverse urban destination."

Hassell Senior Associate Jason Cuffe
日期
2020年11月20日
Imagery
Diorama