Senior Associate, Wurundjeri Country, Melbourne, Australia
"

I believe there is a lot that I can do to help educate others about our community… but also a lot that I can learn from other LGBTQIA+ members."

I identify as a gay man and I feel its important that LGBTQIA+ people are visibly present within the Hassell studios.

Q: TELL US ABOUT YOUR TIME AT HASSELL
A: I am a Senior Associate in the Interior Design team based in Melbourne. I have been lucky to be with Hassell for 15 years, having started in the Sydney studio in 2008, before being lured down to the Melbourne studio in 2011, then Singapore in 2015, and Shanghai in 2019. I returned to the Melbourne studio in 2022, narrowly missing the China lockdowns… and have settled (mostly) into my adopted home. I still miss the bright lights of Shanghai though… and the incredible food.

Q: WHAT IS ONE OF YOUR GREATEST LIFE ACHIEVEMENTS?
A: I have been lucky enough to have the opportunity to travel to many different places around the globe — currently hitting 45 different countries. Over these many years and through these experiences, I have honed my skills to be incredibly flexible and adaptable. I have found this skill to be very helpful both professionally and personally… and it really has become a defining part of how I live my life. My favourite highlight was to visit Tibet for my 40th birthday in 2021. This two weeks visiting the ​'roof of the world' gave me insight into their beautiful culture and really moved me in an incredibly personal way.


Q: WHAT'S ONE OF THE BEST PIECES OF ADVICE YOU'VE BEEN GIVEN?
A: Probably not advice per se, but one of the quotes that I really identify with is: ​"I am neither especially clever nor especially gifted. I am only very, very curious" — Albert Einstein

Q: IF YOU COULD BE GIVEN A SUPERPOWER WHAT WOULD IT BE?
A: Noting my obsession for travel… and that I have visited 45 out of 195 countries in the world — my superpower choice would be to be able to teleport anywhere. This way I can travel and see all the other 150 countries that I haven't seen yet. Truth be told, I would probably also use the teleportation superpower so that I don't ever have to wait for the 96 tram down Bourke street… ever again.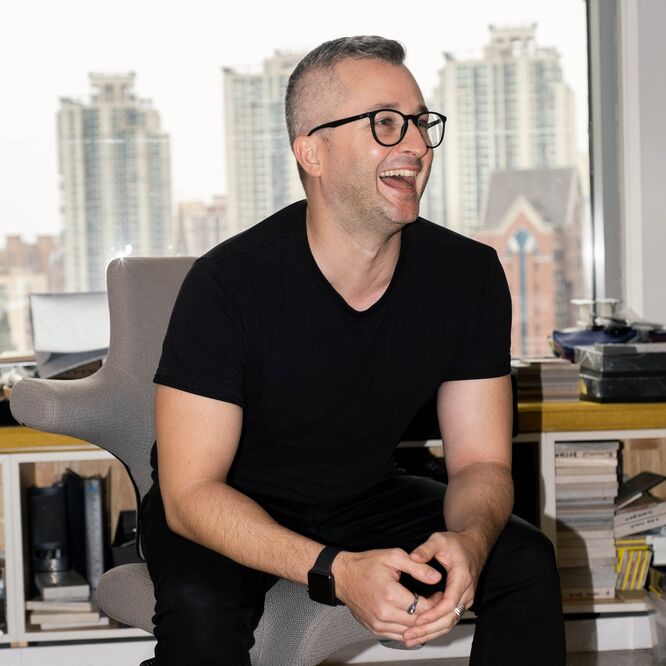 Senior Associate, Yuggera And Turrbal Country, Brisbane, Australia
"

It took me a relatively long time to understand my queer identity. I would tell my younger self that it's ok to be quirky and not follow what is expected of you."

I identify as a queer woman and I'm a proud member of the LGBTQIA+ community. I live in Brisbane with my wife and our two children, Lucia and Elijah. I lived in the UK in my twenties and Cambodia in my early thirties where I was seconded with Leighton via Hassell… a long story, ask me over a beer sometime :-) That's where I met my American wife, Celina.

Q: WHAT WAS YOUR FIRST JOB?
A: When I was 14 years old, I worked at a bakery where I rode to work at 3.30am. I'd be done by 9am which gave me the whole weekend free and $55 spending money. It felt like a lot of money at the time!


Q: WHAT IS ONE OF YOUR GREATEST WORK ACHIEVEMENTS?
A: Sydney Metro Northwest. Over my five years on the project, I was involved in winning the bid, through to becoming the lead on elevated stations. I then went on maternity leave and had my daughter Lucia, returning four days a week to continue on the project in an onsite delivery role.


Q: WHAT IS ONE OF YOUR GREATEST LIFE ACHIEVEMENTS?
A: Definitely our kids. Life comes into a sharper focus and becoming a mama (I'm mama, Celina is mummy) has made me consider family and the importance of having a well-balanced and, importantly, a flexibly balanced life. Hassell has been endlessly supportive over the years of family life. My kiddos continue to delight and frustrate me daily.


Q: CAN YOU SHARE A TIME/EXPERIENCE WHEN YOU DIDN'T FEEL ACCEPTED OR THAT YOU BELONGED?
A: I carried and delivered Lucia, our first child. It's really frustrating we're unable to apply for an American passport for her, although my American wife Celina is listed on Lucia's birth certificate as her mother. The US government doesn't consider her to be Celina's daughter. Although we can get an American passport for Elijah, our son, who Celina carried. We have been considering working and living in the US at some point in the future but the ambiguity around legal recognition of our kids and the ongoing challenges around LGBTQIA+ rights in the US isn't encouraging.

Q: IF YOU COULD BE GIVEN A SUPERPOWER WHAT WOULD IT BE?
A: To predict the future — I am so genuinely curious — how will we live in 5, 10, 50 years? Will we have found a way to live on this planet that doesn't ruin it for all future generations… I am hopeful that we will have found a way.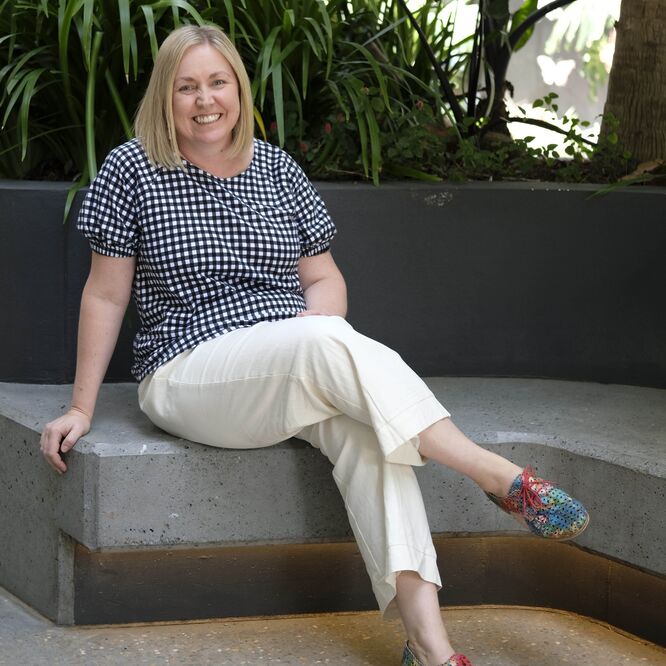 Principal, London, United Kingdom
"

Becoming a father as a gay man can be a very challenging and lengthy process, which is why I cherish the title of ​

'

papa' and every moment that it brings."

I am originally from Far North Queensland in Australia and spent most of my early years living on a cane farm with my family. I have lived and worked in many countries around the globe, experienced many cultures, and I'm a proud member of part the LGBTQIA+ community.

Q: WHAT IS ONE OF YOUR GREATEST LIFE ACHIEVEMENTS?
A: My partner Mark and I have two adopted sons which has totally turned our lives upside down but for the better and it's great knowing we are giving them a life so different to the one they may have had. The fact that we were able to become dads is a something we don't take for granted and it took moving countries to make that possible. The world is filled with different kinds of families and our boys are aware of this. We're no different to any other family. We love like any other family and we have ups and downs like any family but we continue to love each other through it all. This simplicity for me is important as its shows the world how normal it is and that any family should be able to live in a world without discrimination or hate.

Q: WHAT DOES INCLUSION MEAN TO YOU AND WHY IS IT IMPORTANT?
A: Feeling included is a key aspect of human life. It's very important to me that we create an environment and culture of inclusivity where everyone feels safe to express who they choose to be and that their input is not only important but valued. Also that we care, support and celebrate not just the similarities but the differences.

Q: WHAT CHALLENGE/S HAVE YOU FACED AND HOW DID YOU OVERCOME THESE?
A: Some of the professional challenges are often in those simple moments when you're engaging with someone for the first time, whether it's a client/​contractor/​colleague, and small talk arises about your personal life e.g. family, married etc. It is still one of those moments where you find yourself stopping and thinking about how to respond as you just don't know the person's views or whether they have any bias.

Q: CAN YOU SHARE A TIME/EXPERIENCE WHEN YOU DIDN'T FEEL YOU BELONGED?
A: A recent one is that while we are acknowledged by the Australian government as being our boys fathers, we can't bring them to Australia to live and we can't get them Australian citizenship or a passport through our own ancestry. It's an unnecessarily long process where we have to apply to get them visas which can take years and it's another moment where you feel your family is not perceived as equal.

Q: WHAT NUGGET OF WISDOM WOULD YOU TELL YOUR 10-YEAR-OLD SELF?
A: Ignore the doubts. You realise as you get older the doubts you have often, don't come to pass, particularly around being who you are and feeling like you belong. When I was younger I thought that coming out of the closet would mean a lonely life without a family. I am glad I was proven wrong.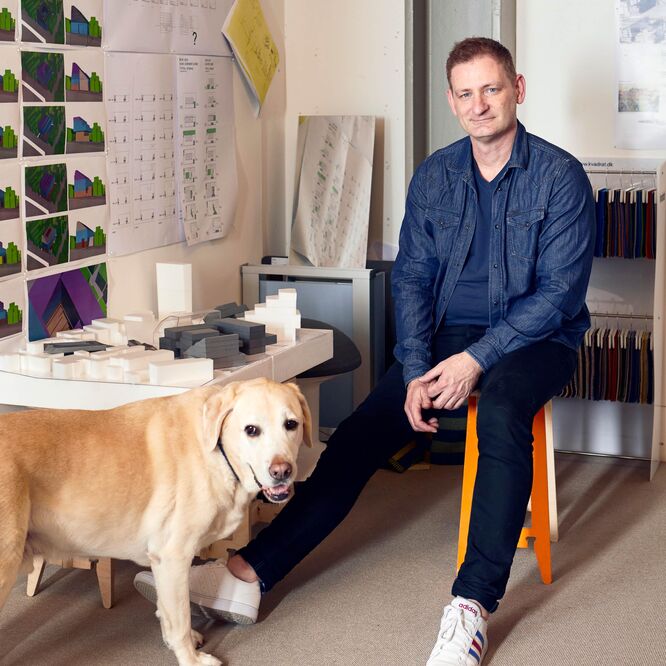 Associate Interior Designer, Whadjuk Country, Perth, Australia
"

You will find your people, and you don't need to go it alone, nor hide yourself to make others feel comfortable."

Born and raised in Perth, I studied in Perth before taking a gap year to live and work London, broadening my cultural horizons. Returning to Australia, I moved to Melbourne to study and work, eventually meeting my husband Bradley and starting a family via surrogacy. When our boys were quite young, we decided to move back to Perth and have been there, and at Hassell, ever since.

Q: WHAT WAS YOUR FIRST JOB?
A: I worked at my local supermarket in the fruit and vegetable department often hiding in the cool room during the height of Perth summers. After that I moved into hospitality, working in cafes, restaurants, bars and clubs over the next ten years, eventually working with my future husband at a restaurant in Melbourne.

Q: WHAT IS ONE OF YOUR GREATEST LIFE ACHIEVEMENTS?
A: As a parent of two beautiful children, one of whom is neurodivergent, I recently had a group of parents let me know how much they value having us as a family at school. They said that our visibility has helped normalise same sex families at the school and has allowed them to have great conversations with their own families, challenging their heteronormative biases. The importance of visibility cannot be undervalued, and how easy it can be for people to understand ​'love is love'.

Q: CAN YOU SHARE A TIME/EXPERIENCE WHEN YOU DIDN'T FEEL ACCEPTED OR THAT YOU BELONGED?
A: Early in my design career I was on site with some senior architects, and a group of construction workers very clearly called me a slur. While I tried to laugh it off, it had a pretty negative impact on me. The person I was working with stood up for me, calling out this behaviour. They spoke to the client and the site foreman, and organised an in-person apology from the workers, outlining how the behaviour didn't align with the values of the organisation. It was the first time in a professional setting I had someone stand up for me. If you see something, say something, because that action by my colleagues made me feel valued and accepted.

Q: IF YOU COULD CHANGE SOMETHING IN THE WORLD, WHAT WOULD IT BE?
A: Change the world view of people who prioritise guns and profits over women's bodily autonomy, the environment and supporting children's health and education.

Q: IF YOU COULD BE GIVEN A SUPERPOWER WHAT WOULD IT BE?
A: Telekinesis — moving objects with my mind. Not only could I fly, it would help with picking up the endless amount of clothes and toys left on the ground by my boys!