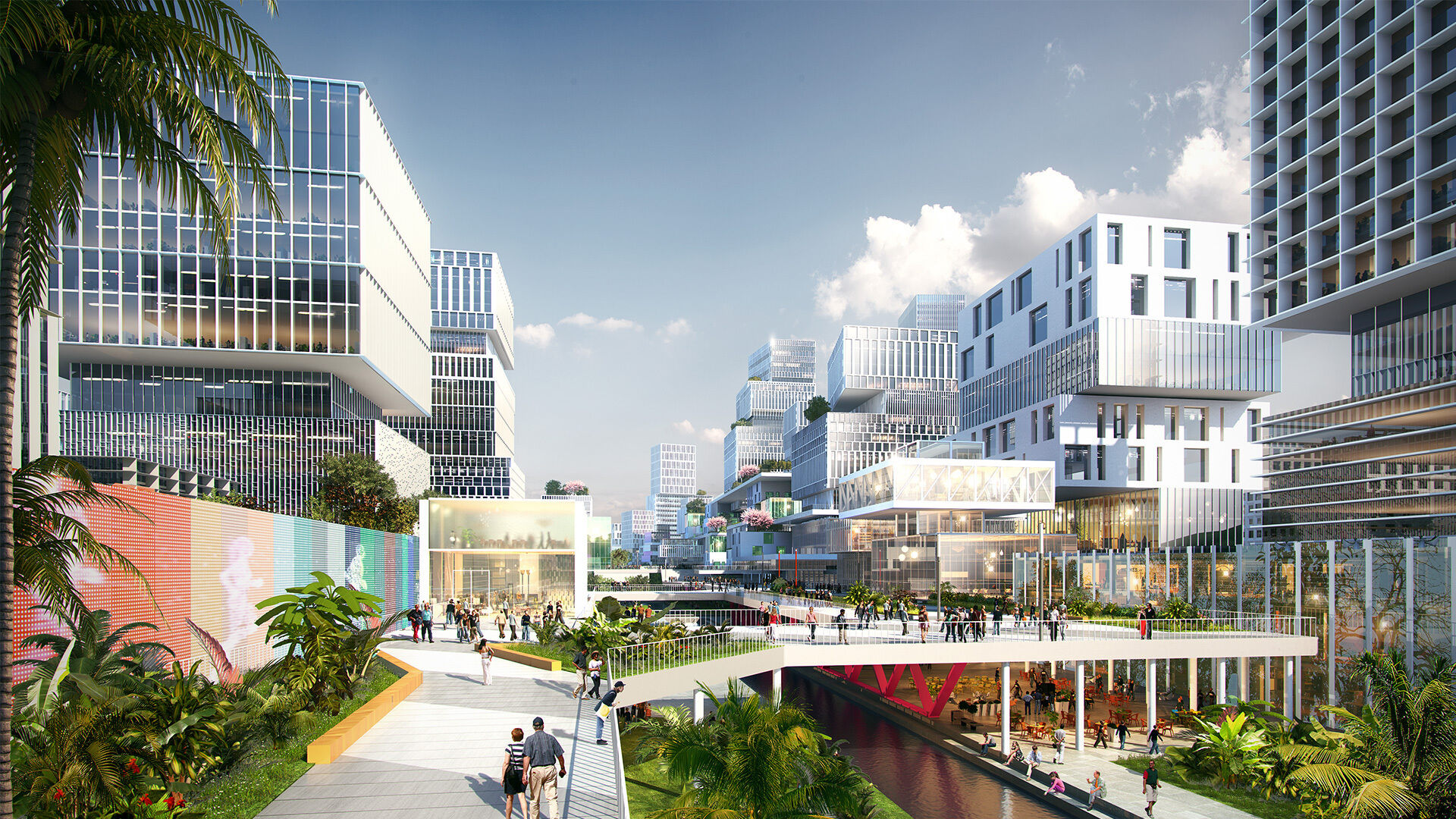 Inspired by the ​
'

open source' technology culture of collaboration and competition, our vision for the future of Xinqiao in Shenzhen, China is for an intelligent, ecological and sustainable urban district that's continually co-designed by its community.

As China rapidly shifts from a production-based economy to a knowledge and service-oriented one, ageing manufacturing centres like Xinqiao need to be reimagined or face obsolescence. We've drawn on Xinqiao's inherent culture of innovation to give it a competitive edge in the fast-paced global high-tech design and manufacturing ecosystem of Shenzhen.

Our masterplan framework is based on a series of public corridors that take advantage of its unique location at the foot of a mountainous nature park. The city can build on and connect with these corridors, constantly evolving to meet its residents' needs.

The new Xinqiao is full of green and shady spaces with bustling, vibrant walkways above. New activities and events ('software updates') emerge, while the initial landscape structure ('hardware') remains – an approach that balances top down with bottom up design thinking.

The corridors also act as ​'green lungs' of urban resilience, collecting and cleaning stormwater run-off before redistributing it into the regional drainage system.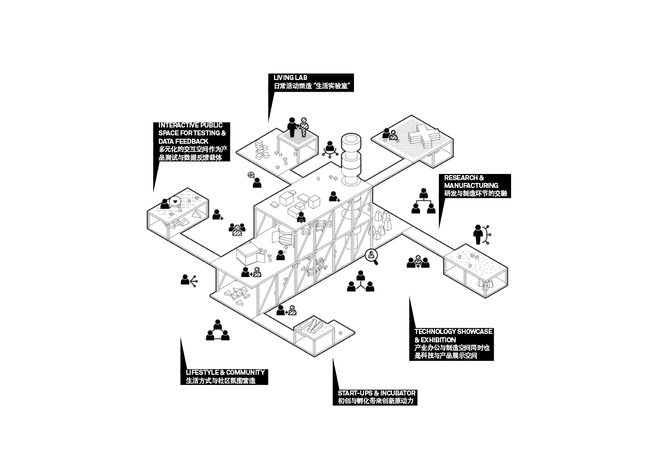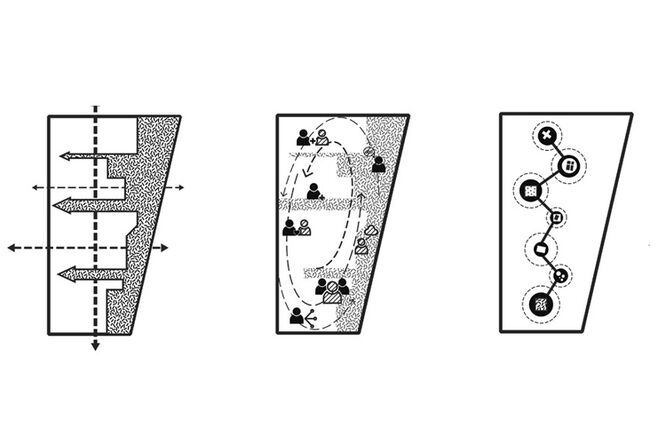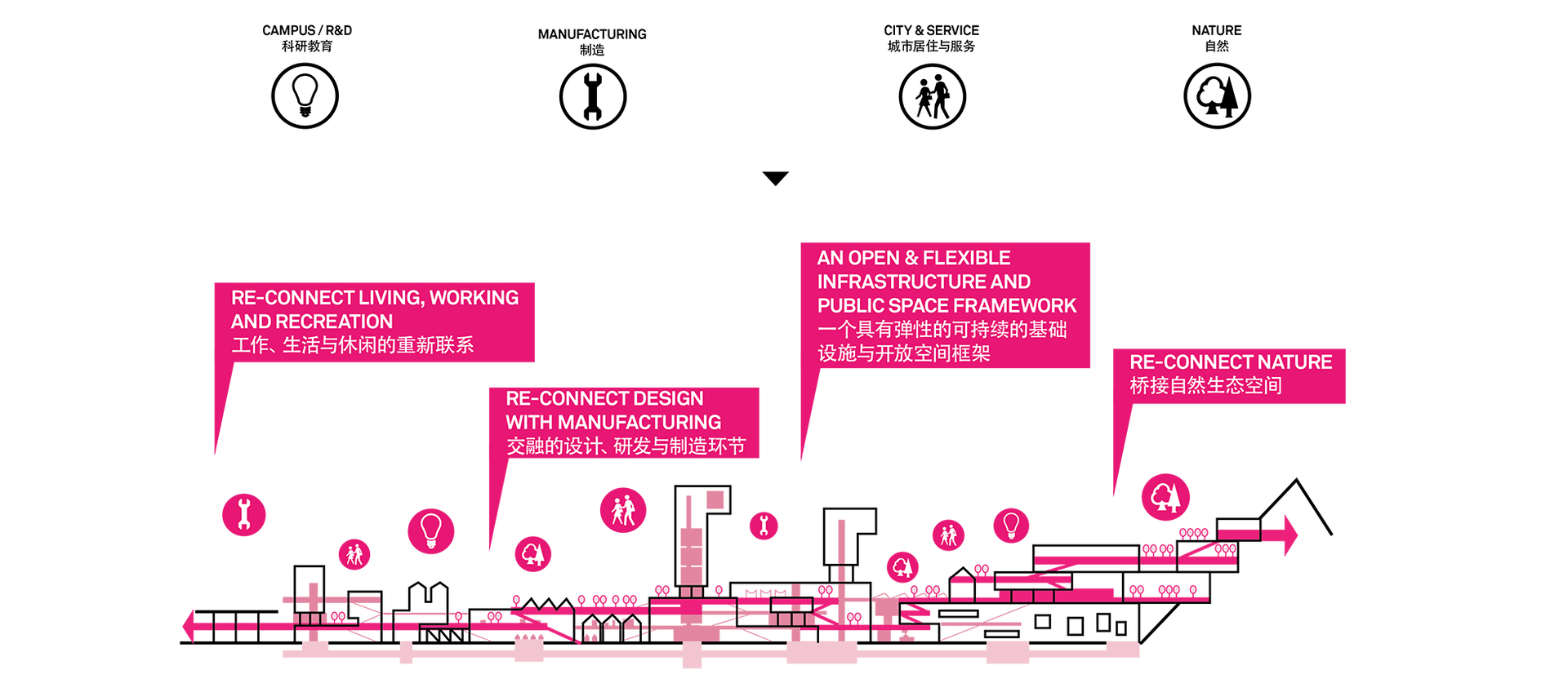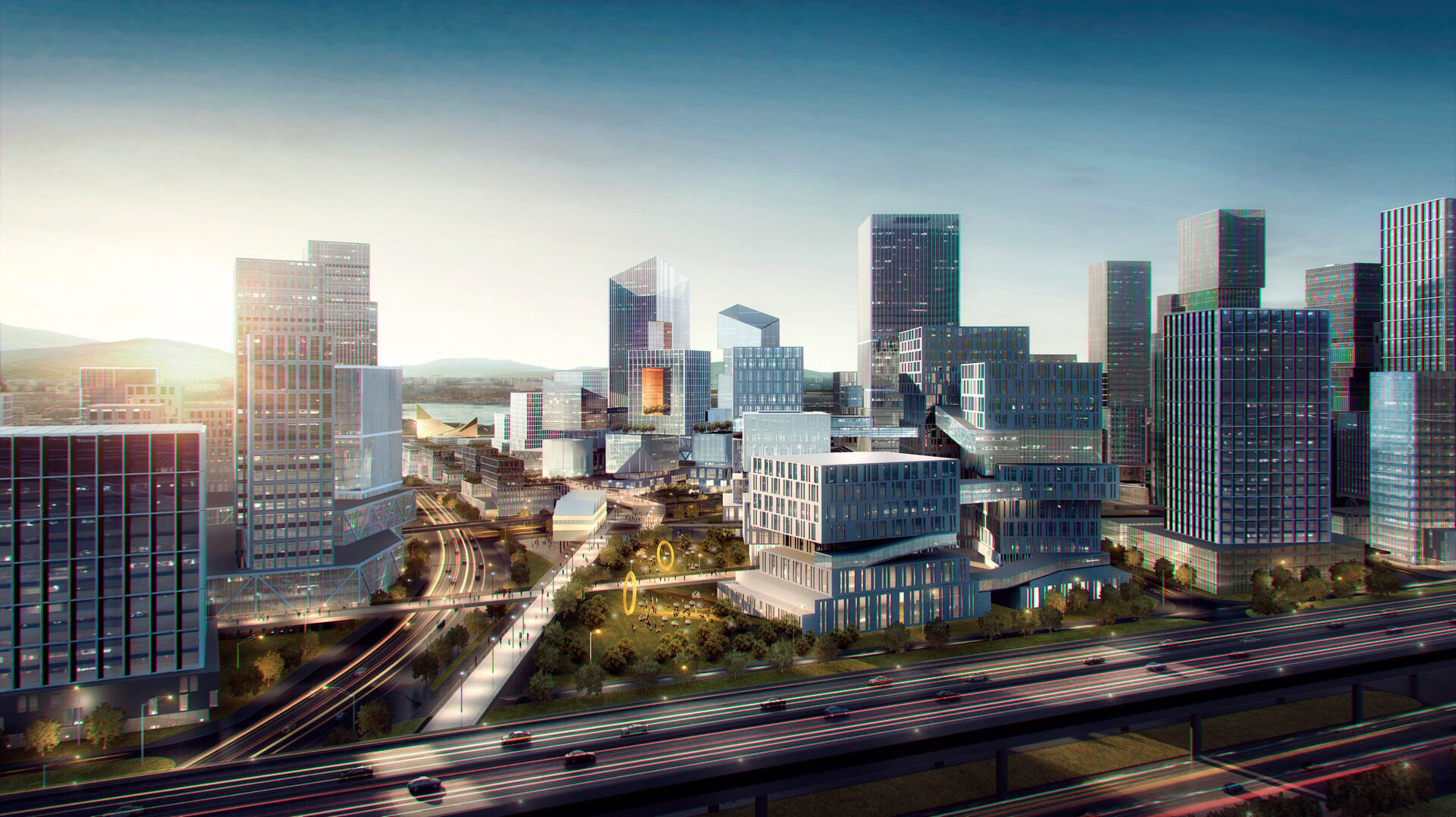 "

Shenzhen's tech scene reminds me of the ​

'

open-source' movement – where software is shared to the public for free, encouraging further contribution from other designers fostering a culture of collaboration and productive competition."
10K
startups and emerging enterprises in Shenzhen
100
incubators and 200 maker spaces in the city
50%
of the world's smart cities are in China