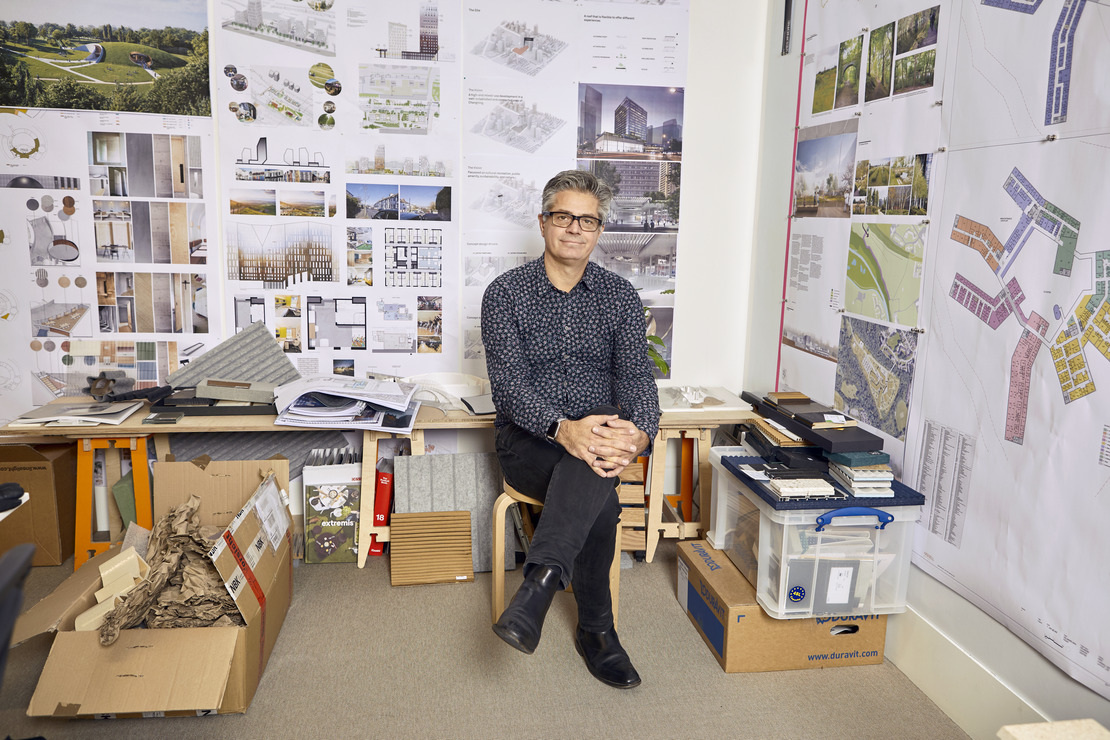 "

Architecture should be transformative. It should demand attention, entice people and invite them in."

Julian has established an exceptional body of work in the UK across a range of sectors and scales.

A RIBA registered architect and a Fellow of the Royal Society for Arts, Julian enjoys the process of restoring celebrated spaces to be enjoyed by future generations.

For more than 30 years, Julian has successfully delivered projects in higher education, arts and culture, workplace and residential development. His recent work includes Square Kilometre Array HQ at the newly world heritage status listed Jodrell Bank Observatory, UK.

Julian is a natural at networking with design partners and teams as well as people across industry. He has a way of uncovering a client's deeper needs, which results in more dynamic, exciting and responsive places.

His energy and sense of fun is infectious – and bring out the best in the people working around him. And that flows into his design solutions, which are well-rounded and innovative.
Key projects
First Light Pavilion Visitor Centre, Jodrell Bank, Cheshire, UK
University of Glasgow Adam Smith Business School, Glasgow, UK
University of Edinburgh Usher Institute of Population Health Sciences, Edinburgh, UK
Mithras Student Village, University of Brighton, Brighton, UK
University of Brighton Business School, Brighton, UK
Western Front Memorial Centre, Villers-Brettenaux, France
London Graphic Centre, London Design Festival, London, UK